Wedding Venues in Edmonton
Wedding Venues in and around Edmonton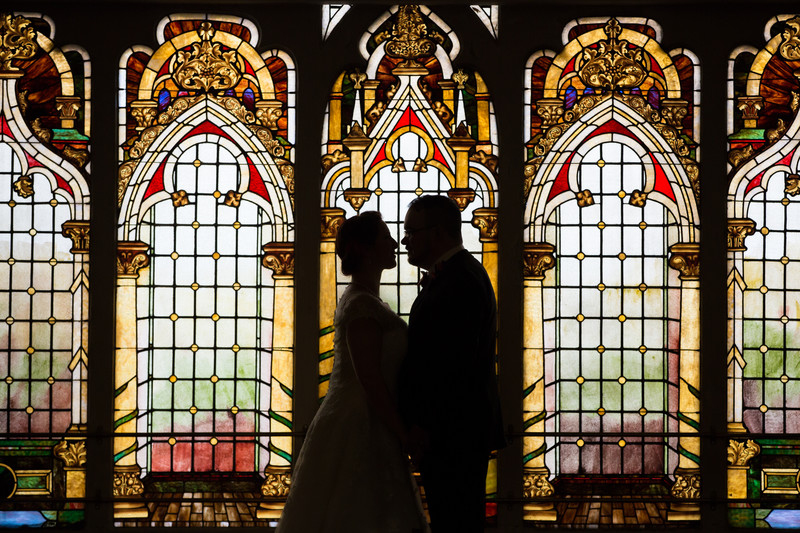 Robertson Wesley United Church
Lions Garden
Lions Garden can be found east of Edmonton near Tofield on Highway 14 and Range Road 200.
This venue provides everything that you will need for your wedding. They have an outdoor ceremony location complete with seating for 140 guests. The highlight of Lions Garden is definitely the rustic barn for your reception. The chandeliers in the barn are something you have to see in person! There is even a Bridal suite for the bride and her bridesmaids to get ready in. Klaske and René, are the owners of Lions Garden
Hastings Lake Gardens
Hastings Lake Gardens is located East of Edmonton just off of highway 14. Hastings Lake Gardens is perfect for outdoor or indoor wedding ceremonies. The best part of this location is there are so many options for your wedding portraits. Marc and Lana are the owners and they have turned the property into a wedding couples dream location. They also have added their daughters to their dream team so Alyssa, Brianna and Cassidy can assist you on your big day. Whats better than a family business?
Rivers Edge
The Rivers Edge has unprecedented views of the North Saskatchewan river and is sure to rival any venue for best scenic views of the river valley. You can find this gem 10 minutes outside of Edmonton in the lovely community of Devon. With it's avant-garde tents that can transform your reception into something otherworldly complete with lights and decorations. The owners had a vision to create a unique venue on a rural property and absolutely hit a home run with it. Jeremy and Diana will be with you every step of the way to help you plan your perfect day.
Fort Edmonton Park
If you are looking for a wedding venue that can accommodate any size of wedding then Fort Edmonton Park has you covered. With nine separate areas to host your wedding I am certain they will have something for you. The most well known wedding venue in the park would be The Blachford Hanger. It is also the largest and can host up to a staggering 600 guests. You also get access to the green space outside the hanger for your ceremony. Next up on the list would be Egge's barn with it's rustic decor and charming view. 100 guests can be welcomed in Egge's barn. The next two wedding locations inside Fort Edmonton Park can both accommodate up to 90 guests. They would be Clerk's Quarters and Johnson's Cafe. If you are looking for something more intimate Kelly's Saloon can host 48 guests and the Ukrainian Bookstore can fit 40 guest. Rounding out this extensive list of wedding venues inside Fort Edmonton Park are two churches and a park. St. Michael Anglican is the larger of the two serving 95 guests and St. Anthony's with 40 guests. The Memorial Garden in Fountain Park is runs along 1905 street and has beautiful flower beds. As you can see this wedding venue has the most comprehensive list of options available in Edmonton for your wedding day. One detail that needs to be reminded is that any wedding booked at Fort Edmonton the couple receives a lifetime membership to the park. How incredible is that?
When it comes to wedding venues in Edmonton there is one that stands out like no other. The Art Gallery of Alberta is perfect for your wedding ceremony and reception. As wedding photographers we have worked in many venues around the city and there is nothing like this in Edmonton or throughout Alberta for that matter.
What makes this venue the perfect place for your wedding is the architecture. We also loved the ability to photograph the dance floor from a second or third level.
The large windows provide lots of natural light and the corners of the staircase provide a darker option to make things more moody.
For catering Zinc restaurant is located in the building and is a great option. We have dined in the restaurant and have been guests at events that they have catered and the food is fantastic.
With the Art Gallery being located downtown there are many great options for your wedding photos. City Hall is right across the street so if your wedding is in the summer the fountains are a great spot to create timeless images. If your wedding is in the winter the ice rink is very festive complete with lights and music.
Golf courses provide such a variety of options when it comes to weddings. Well manicured fairways, tons of green space, an abundance of options for your wedding photos. At Cattail Crossing you get all of that plus a 5 star restaurant and a remarkable banquet hall with a cozy fireplace to set the ambiance for your big day. This wedding venue is open year round for bookings. Located on the North end of Edmonton this venue is minutes away from the heart of the city.
Pine and Pond
Pine and Pond can be found 45 minutes south of Edmonton and 45 minutes North of Red Deer and 15 minutes West of Ponoka at Township Rd 440, Falun, AB T0C 1H0.
It is a family owned and operated wedding ceremony and wedding reception venue. This venue is quickly becoming the most popular location for natural weddings.
With an indoor space at 3200 square feet you can easily hold up to 200 seated guests. Massive wooden tables, wooden cross back chairs, drapery, sound system, and projector screen are all included with your rental.
If weather permits there is also the option to hold your ceremony at the waterfront outdoor sanctuary.
They even have a row boat if you are feeling a little adventurous for your wedding photos.
The company was started after Karleen Hildebrand had her own dream wedding with Paul out in the country. She wanted to fulfill other couples dreams of having the perfect wedding, so she decided to make it a career.
With the help of her father Keith Tarry and her mother Heather, they designed the perfect place for couples to live out their wedding day fairytale.
Aspen Valley
Aspen Valley Wedding and Event Centre is nestled amongst the poplar trees in the middle of a sprawling 18 acres of stunning landscape only 15 minutes from Edmonton. Maya & Anuj wanted to design a venue that provided every service that couples could dream of for their wedding day. It started in 2019 when Anuj's brother was planning his wedding. Their past experiences in the industry made their vision a reality and has launched Aspen Valley into the most sought after wedding venue in the Edmonton area. With the ability to accommodate weddings up to 230 people, a gorgeous 3,250 square foot tent complete with gold Chiavari chairs and custom built harvest tables decked out with Edison bulb accent lighting, everything you need is right here! Not to mention a bridal suite and a catering prep workshop as a bonus.
The Old Red Barn
Matt and Melissa opened The Old Red Barn in 2017 and by 2018 they had already won their first award for Young Business Leader of The Year. They set the precedent early on that has carried this successful business through many more awards including a tourism entrepreneur and Canadian experience award in 2019 and two more awards in 2021 from tourism Alberta. Having a top notch team to assist you on your wedding day is their first priority so throwing in a 1950's vintage barn is the icing on your wedding cake. With the original restored wood trusses securing the roof, handmade farmhouse tables and extravagent chandeliers help to create an idyllic setting for the perfect wedding day. We love when the venue provides an exemplary back drop to your wedding photos and The Old Red Barn is one of the best you could imagine. The highlight of this venue and what they are known for the most is their farm to table style menus. When you work with the best chefs in Edmonton and they also share the same values of building community and contributing to local agriculture as Matt and Melissa you get the ultimate dream team. Because of this attention to quality over quantity they prefer to keep the guest limit to 100 people. If you would like to check out this one of a kind venue it is located 10 minutes from Edmonton on 80 acres of private farmland.
Country Wildflower Bed and Breakfast
The Country Wildflower Bed and Breakfast is located 10 minutes East of Leduc on Highway 623. This wedding venue is perfect for your outdoor ceremony. The house is also a bed and breakfast so there is lots of room for the bridal party to get ready. This unique venue must be seen in person to understand how beautiful it is. The highlight would definitely be the waterfall and large pond. It makes for such a stunning backdrop for your wedding portraits. They also have nice bridges and walkways throughout the property that help make this a must see wedding venue.
Leduc Stone Barn
The Leduc Stone Barn is available for year round wedding ceremony rentals and is located in Leduc at 4613 44 Street. The Stone Barn is a cultural development site that is owned by the city of Leduc. It is also home to an original farmhouse and fully landscaped gardens. This would be a great venue for an outdoor ceremony.
Nisku Recreation Centre
The Nisku Recreation Centre is available for wedding ceremonies, and receptions and can accommodate up to 200 guests. It is located 5 minutes from Leduc in Nisku and can be found at 606 18th Avenue.
They offer full service packages to ease the stress as much as possible. This would include full catering from a professional staff that is experienced with quality meals in a buffet style for large groups of people. They also include hors d'oeuvres at cocktail hour, and a late night snack.
The bar service is fully licensed so no need to worry about all of your licenses and insurance, they are also fully stocked with certified bartenders.
Full set up and take down is also included in your rental.
Executive Royal Hotel
The Executive Royal Hotel can host any size of wedding. They have 9 conference facilities with the largest one being able to accommodate up to 400 people. They are located in between Leduc and Nisku at 8450 Sparrow Drive.
The Whitewood Barn
The Whitewood Barn is located just 10 minutes outside of Leduc on Highway 2A. The property is an enormous 40 acres with all natural scenery around you. The highlight is definitely the rustic barn at 2400 square feet. The wedding ceremony area is in a perfect spot to capture the essence of the property. They also have a fire pit which is a nice touch to wind down the evening.
When it comes to getting ready there is a private bridal suite in the house for the bridal party. It is quiet and very comfortable.
The Whitewood barn is perfect for your wedding ceremony, reception, rehearsal dinner and most importantly a one of a kind location for your wedding portraits.
Yellowhead Brewery
This venue is perfect for a more intimate ceremony and reception. Located at 10229-105 street. The Yellowhead Brewery offers a unique wedding experience for up to 150 guests that very few Edmonton venues can provide. They also offer full catering and bar service with special beer brewed in house.
The decor has a rustic vibe with wood beams, brick walls and nice ambient lighting. They also have a great feature with a raised stage for the wedding party and speeches.
Red Tail Landing
Red Tail Landing is located 14km south of Edmonton in Leduc on Range Road 243. It is very close to the Edmonton International Airport.
With a new banquet facility that can accommodate up to 250 guests, Red Tail Landing can host your wedding ceremony as well as your wedding reception.
The highlight would definitely be having your wedding at a golf course! With manicured greens, waterfalls, a creek this is the perfect venue for your wedding portraits as well.
Red Tail Landing offers a full service menu and bar to ease the stress of your big day. With an expert staff you can be assured that every detail will be taken care of.
University of Alberta Botanic Gardens
This is an outdoor venue that is located 10km south of Devon on Highway 60.
U of A Botanic Gardenswedding ceremonies are perfect for spring, summer or fall weddings. Some of the highlights of the gardens would be the Japanese Gardens. It features a bridge, waterfall, pond, walkways, and many different kinds of trees for a variety of photography locations.
The gardens were opened in 1959 by the University of Alberta. It is the largest botanical garden in all of Alberta.
This is probably the most famous building in all of Edmonton. When celebrities or rock stars are in town this is the place they usually stay. For weddings this is definitely on the high end side but their ballrooms are incredible. Our favourite part of the evening is the first dance, and with the chandeliers and high ceilings it is like no other venue in the city.
The Country Lodge offers both indoor or outdoor wedding ceremonies, and also has the option to hold your wedding reception as well. It can hold up to 350 guests. It is located on the North side of Edmonton and just off the Anthony Henday on 127st. The wood finish and large chandeliers in the Grand Ballroom help to set the mood for your wedding. The Dining Room has a lot of natural light thanks to the large windows.
The Windermere Golf and Country and Country Club opened its doors to weddings in 2011. This relatively new wedding venue is perfect for indoor or outdoor ceremonies and the club house is capable of holding 120-150 guests.
It is located on the south side of Edmonton just off of Ellerslie road.
Fantasyland Hotel just so happens to be inside the largest shopping mall in North America. Located on the West end of Edmonton this wedding venue is perfect for couples that would like to keep everything indoors. The ballroom has one of the nicest chandeliers in all of Edmonton helping to create the perfect mood for your first dance.
The Matrix Hotel is a modern venue for your wedding reception and ceremony. It is located just steps away from The Alberta Legislative Building.
With a downtown location they are close to many churches including St. Joseph's Basillica
The Matrix offers 3 ballrooms to suite whatever size of wedding you are planning.
The Quartz ballroom is at 250 guests, while The Amber room can hold up to 140 guests and for intimate ceremonies The Prism Room can hold up to 40 guests.
Greystone Gardens is located in between Spruce Grove and Devon. It is a private outdoor venue that offers seating for 170 guests. This venue offers a uniquely natural setting with an abundance of trees as well as bridges and an old log cabin for the perfect backdrop for your wedding portraits.
Rotary Park is just outside of Spruce Grove in the town of Stony Plain. It is open year round and is the perfect setting for wedding photos as well as family portraits.
One of the highlights of the park is the enormous pond and beautiful bridges. This park also has paved walking paths everywhere you go. This helps to keep your wedding dress a little cleaner.
Some of the other amenities of the park include a playground, washrooms and picnic areas.
Elks Social Hall
The Elks Social Hall is located right in Spruce Grove on 400 Diamond Ave. It is available year round and offers seating for 250 guests in the auditorium and 60 in the auxiliary room. The hall is very spacious and also provides full access to a kitchen with a commercial sized fridge, dishwasher, and freezer.
The Links at Spruce Grove
The Links at Spruce Grove is a golf course that provides a memorable wedding experience. They provide a full service staff that will cater to all your details including the meal, linens, catering staff as well as bartenders.
You can enjoy your wedding while overlooking the luscious greens of a professional golf course.
By hosting the Alberta PGA Championship, and the Alberta Amateur Championship, the Links at Spruce Grove has been recognized as one of the best public golf courses in Alberta.
It is located 10 minutes west of Edmonton and just off the Yellowhead Highway in the city of Spruce Grove. You can find it at 100 Links Road.
Clymont Community Hall
The Clymont Community Hall is located on Highway 60 and is 10km outside of Devon and 20 min outside of Spruce Grove. It is one of the biggest halls in the area and is able to accommodate 300 seated guests. The gazebo offers the option for an outdoor ceremony. One of the benefits of the hall is providing full service catering for your wedding. The property is quite large and if you have guests that would like to camp, there is a designated area for camping.
Sandhills Community Hall
The Sandhills Community Hall is located just off Highway 627 on Range Road 270. It is in between Spruce Grove and Devon. This hall can accommodate 150 seated guests and also provides a full service kitchen with your rental. There is a large area for designated camping as well as a baseball diamond.
Putting Horse Ranch
The Putting Horse Ranch is located 15 minutes west of Edmonton on a private Golf Course in Spruce Grove. The property is also home to Poburan Farm and everything is run by a family owned company.
Chris and Liz Poburan founded the company in 2008 and their vision was to create something that combined their passion for horses and golf.
They have the option for both indoor and outdoor ceremonies. The banquet hall can accommodate up to 150 seated guests.
This one of a kind venue offers the opportunity for your guests to play golf in-between the ceremony and reception.
Putting Horse Ranch is also available for corporate parties as well as stags and stagettes.
Parkland Village Community Centre
The Parkland Community Centre can be found just off of the Yellowhead Highway on Century road, Range Road 272 in Spruce Grove.
The hall can accommodate up to 120 guests. Chairs and tables are included with your rental as well as an industrial kitchen and bar.
They have recently renovated the hall and everything has been updated nicely.
Woodbend Community Hall
Woodbend Community Hall opened in 1998 and is located 5 minutes outside of West Edmonton on Township Road 514 and Range Road 26002.
They can accommodate up to 234 guests for your wedding ceremony and reception. It has a nice upper level that overlooks the dance floor and includes tables, chairs and dishes with your rental.
The Woodbend Community League started in 1958 and has continued to this day providing events to bring neighbours together.
There have been devastating fires over the years that have taken the hall but the community immediately rallies around each other to build a bigger and better hall. The strength of the Woodbend Community has been tested many times, and they have proven that they can overcome any adversity.
Garden Valley Hall
The Garden Valley Hall is located 5 minutes south of Spruce Grove on the corner of Highway 627 and Range Road 274. It can accommodate up to 224 guests with chairs and tables included in your rental.
There is ample space for camping as well as baseball diamonds.
The Red Tin Barn
The Red Tin Barn is a rustic wedding ceremony venue with a beautiful natural backdrop. It is located just outside Spruce Grove on Range Road 265 and Township Road 51318.
It is a family owned company. Elaine and Kevin had a dream to eventually live in the country one day. They searched for decades for the right property so they could get away from the city. They found their forever home in 2016.
They knew it would be perfect for weddings when friends would comment about how amazing the natural setting was.
Elaine and Kevin wanted to make weddings as stress free as possible for each couple so they included many essentials in their packages.
The Red Tin Barn provides wood bench seating for up to 180 guests so you don't have to worry about chairs. When your guests enter the ceremony location they will walk through a vintage weathered barn door and be surrounded by hay bales and burlap decor. They also provide a handcrafted altar and registration tables.
Parking is located on the property and the staff will be onsite to direct guests where to park, as well as how to find the ceremony area.
When it comes to viewing the property before your wedding day you can visit it as many times as you want to make sure your vision can be created.
If the weather is not cooperating on your wedding day their is an option to rent a large white tent which would include the set up and take down. If you choose to keep your ceremony outside, umbrellas and blankets will be provided to keep guests dry and warm.
Red Barn
The Red Barn is a private facility located South West of Spruce Grove at 1G5, Range Rd 271, Spruce Grove, AB. The family built the venue for their sons wedding and are very selective on how many weddings a year they allow.
The name does not do justice to what this venue looks like. The barn is enormous and also has electricity as well stamped concrete running throughout.
The ceremony location has nice benches with a gazebo to keep the couple sheltered from the weather.
This venue definitely needs to be seen in person to appreciate how amazing it is.


Black Hawk Golf Club
Black Hawk Golf Club is located 15 min southwest of Edmonton and just outside of Spruce Grove at 51111 Range Rd 255, Spruce Grove, AB T7Y 1A8.
This picturesque golf course was built and created by Rod Whitman on the beautiful banks of the North Saskatchewan River. This premier private venue is one of the most sought after locations for weddings.
Boasting a #14th ranked course by Score Golf Magazine this venue is world class with incredible amenities. They host events including weddings for 50 to 160 guests with the maximum capacity at 170.
The ceremony can be held either indoors or outdoors. The indoor location has a stunning view of the North Saskatchewan river that can be seen through the very large windows. Perfect for natural light.
To compete the decor of the indoor location they have edgy industrial chandeliers.
Horizon Stage
Horizon Stage can be found right in the heart of Spruce Grove, attached to the Spruce Grove Composite High School at 1001 Calahoo Rd, Spruce Grove, AB T7X 1L6.
This multi use facility is run by the City of Spruce Grove as well as the Parkland School Division and Parkland County. When you have an amazing group of people involved you are sure to get exceptional service. There is something for everyone at the Horizon stage including weddings, business meetings, concerts, theatre, dance, and family performances. With a licensed bar and complete concession there is plenty of options for food and drinks.
The acoustics in this building are second to none, and the high end sound and lighting system is specifically designed for intimate groups of 25 or larger groups up to 318 people.
Behind every great community venue is a self less group of volunteers. The Horizon Stage has two organizations that are extremely important to their success. The Horizon Stagelighters and the Horizon Stage Tech Team.


Telford House
Telford House is a wedding venue that can accommodate 150 guests and is located on 46th Street in Leduc. The hall has a beautiful patio deck that overlooks Telford Lake. The fire place and rustic decor makes this venue a great choice if you are looking for rustic theme. They have a raised stage, podium and sound system to take care of all your audio/video needs.
Alberta Aviation Museum
Alberta Aviation Museum is a unique place to have your ceremony or wedding photos. For the ceremony they have quite a large space and can accommodate up to 400 guests. This is the perfect venue if you love airplanes.
Maharaja Hall
Maharaja Hall opened up in 2001 and can host a staggering amount of guests of up to 1000 people. There are very few venues in Edmonton that can boast these numbers. They can also accommodate smaller weddings as well. Their location is 9257 - 34A Avenue.
Muttart Conservatory
Muttart Conservatory is the one place in Edmonton that is tropical year round. It is also one of Edmontons most recognizable buildings. The pyramids have been a favourite wedding photo spot for many years. They have four pyramids available for your special day Tropical, Temperate, Arid and Feature. Our favourite is the Tropical as they have a remarkable waterfall that is available. Who wouldn't want to get married in front of a waterfall? Whichever location you choose for your wedding ceremony you are guaranteed not to have rain, wind, or snow present. The Muttart Conservatory can be found at 9626 96a St NW, Edmonton.
Pioneers Cabin
Pioneers Cabin is one of Edmontons oldest and most popular wedding venues. Don't let its age deter you from considering this venue. The log cabin design, the exquisite chandelier, the exceptional staff, the unmatched view of downtown from the patio, and now a completely renovated downstairs, it is one of the most popular venues for a reason. The Old Timers Cabin is located at 9430 Scona Rd NW, Edmonton.
Fantasyland Hotel
Fantasyland Hotel is inside the most well known building in Edmonton, West Edmonton Mall is the crown jewel of Edmonton so having your wedding here would make all your guests extremely happy. Who knows they might even stay the weekend at the hotel so they can hit the waterpark in the morning after your epic party goes on deep into the night. They have ballrooms that can hold up to 600 people complete with delicious catering from a world class restaurant.
Edmonton Convention Centre
The Edmonton Convention Centre also formerly known as the Shaw Conference Centre is the biggest venue in the city. Boasting a room that can hold over 1000 guests this is the place to be for large weddings. They are also well known for their smaller spaces like the Riverview room which is well suited for under 140 guests. I recently discovered the underground parking at Canada Place has a direct entry to the Convention Centre. Perfect for those winter weddings when you don't want to leave the building.
The Olive Grove
The Olive Grove came together when Elizabeth and Justin were searching for their own wedding venue. The owner happened to be selling and their vision for a dream wedding venue came to life. Elizabeth has worked in the wedding industry for over 10 years so her experience is reason enough to choose this venue. This is a private venue surrounded by trees to give that intimate feel. They can accommodate up to 150 guests in their Olive Grove ceremony space. There is also the option to have your ceremony in the forest space and 25 guests. The crown jewel of this venue is the definitely the reception tent. Marvellous gold chandeliers with splendid cafe lighting will wow your guests from the moment they walk in.


Wedding Venues in Edmonton